a death before dishonor

AUGUST 2020 / VIRTUAL / EXHIBITION
In loving memory of Richard "Big Rich, Big Droop" Robinson.

Before entering the exhibition please close your eyes and think of your favorite memory of Big Droop and take that with you wherever you go.

We love you dad! Go hard on mf mafia cuz! Thank you everyone who have continued to show love and support, we could have not done this without you! A special shoutout to Mahaneela, Rambo, Eliane, Cherry, June, Joi, CL, Keisha and Uncle Mike, Uncle Gee, Ice Mike, JP Murals, Jean Dawson, Nico Hernandez, and Chef X!




duck, duck
AUGUST 2020 / SWITZERLAND / EXHIBITION / 48X48

Police are not legally obligated to serve and protect, but to enforce the law. The holocaust was the law, hiding Jews was not. The law is a basis for power - WHITE SUPREMACY, CAPITALISM, OPPRESSION, RACISM, PATRIARCHY, BANG, BANG, BANG! Being a good person does not overrule the choice to enforce oppression...there is no "good cop". Remember the chicken, mind your neck when reading the truth...duck, duck, goose.

pantone®
JULY 2019 / LOS ANGELES / EXHIBITION
As his final exhibition in Los Angeles, Moja experiments with installation techniques with film. Moja suggests that the mixture of hues and textures bend the lines of what we define. Thus, a psychological motive of societal behavior.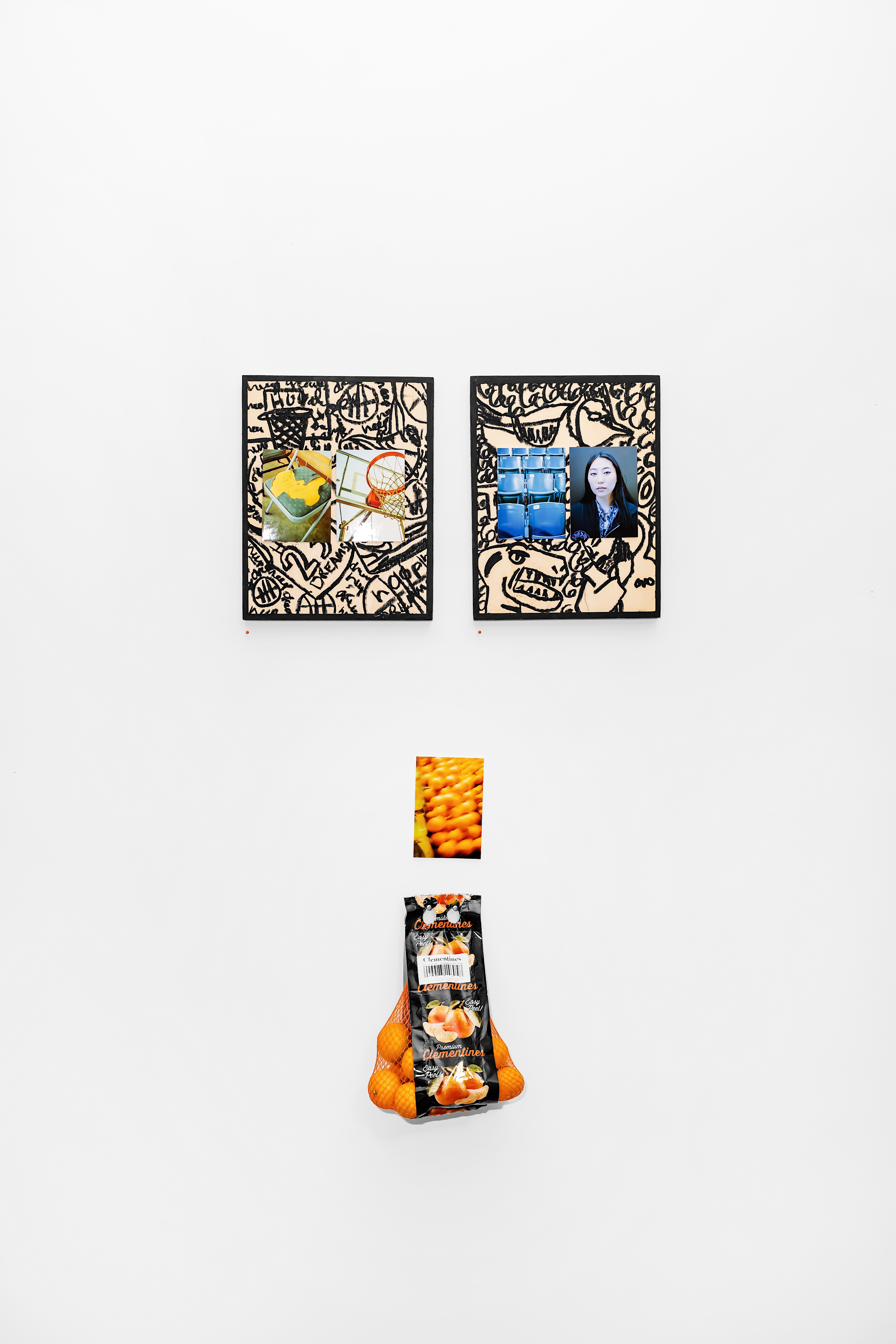 matchbox made
in heaven
JANUARY 2020 / HAMBURG / COMMISSIONED
A red background to depict the energy you share and consume with this beautifully chaotic world. A blue Julian to remind you of the depth and stability he gives you. Yellow is the brightest color on the spectrum and will remind Julian of the positivity and lightness of you. The glittered brown lips symbolize the richness of your first kiss and how that experience sparked roots to what's next to come. The resin sand green is a token of both of your ambitions in the relationship and as individuals. The orange is to recall the attraction you have for each other whenever you feel lost. The black was used as a mark of strength keeping all the "colors" intact. The sand paper kept falling while I was painting. It wasn't until yesterday I knew it's purpose. Use the matches and strike the sand paper whenever you + Julian need a reset or reached a checkpoint i.e. after a argument, trying a new sex position, moving to Berlin, or welcoming a new life. Thank you for allowing me to express my feelings.


don't bother me i'm a work-in-progress

JANUARY 2019 / LOS ANGELES / EXHIBITION
Coming off his first solo exhibition, It's Okay You Threw Me Away, themed around up-cycled installations, Robinson stains himself as a multidisciplinary artist with Don't Bother Me, I'm a Work-In-Progress (W-I-P). After being released from art school during his adolescence, Robinson has continued to un-define the idea of expression. Frustrated with the structural ideologies of art in academia and the highs and lows of self-discovery, Robinson flushes these emotions through an arrangement of canvases.


auditory
SEPTEMBER 2017 / LOS ANGELES / EXHIBITION

Directions: close your eyes after the act title put yourself in the setting of the sounds open your eyes after the act bell.

An aural digest stimulating an idle sense. this project is to rekindle the act of learning and enjoying via ear. society has become reliant on visual perception, that it has become facile to pollute and distort the minds of the masses. ironically this project began during a time of turmoil between the usa and former soviet union. i was advised of the horrors of a cold country, but i compared it to the mass media and yellow press' global groundless immortal vilification of high in melanin males. this mindset ultimately gave me the vision to open my ears and enjoy pоссия.








oh a mistake!

2015 - TBA / EARTH / SERIES
connecting the dots.

2013 - TBA / EARTH / SERIES
pieceing things together

2009 - TBA / EARTH / SERIES